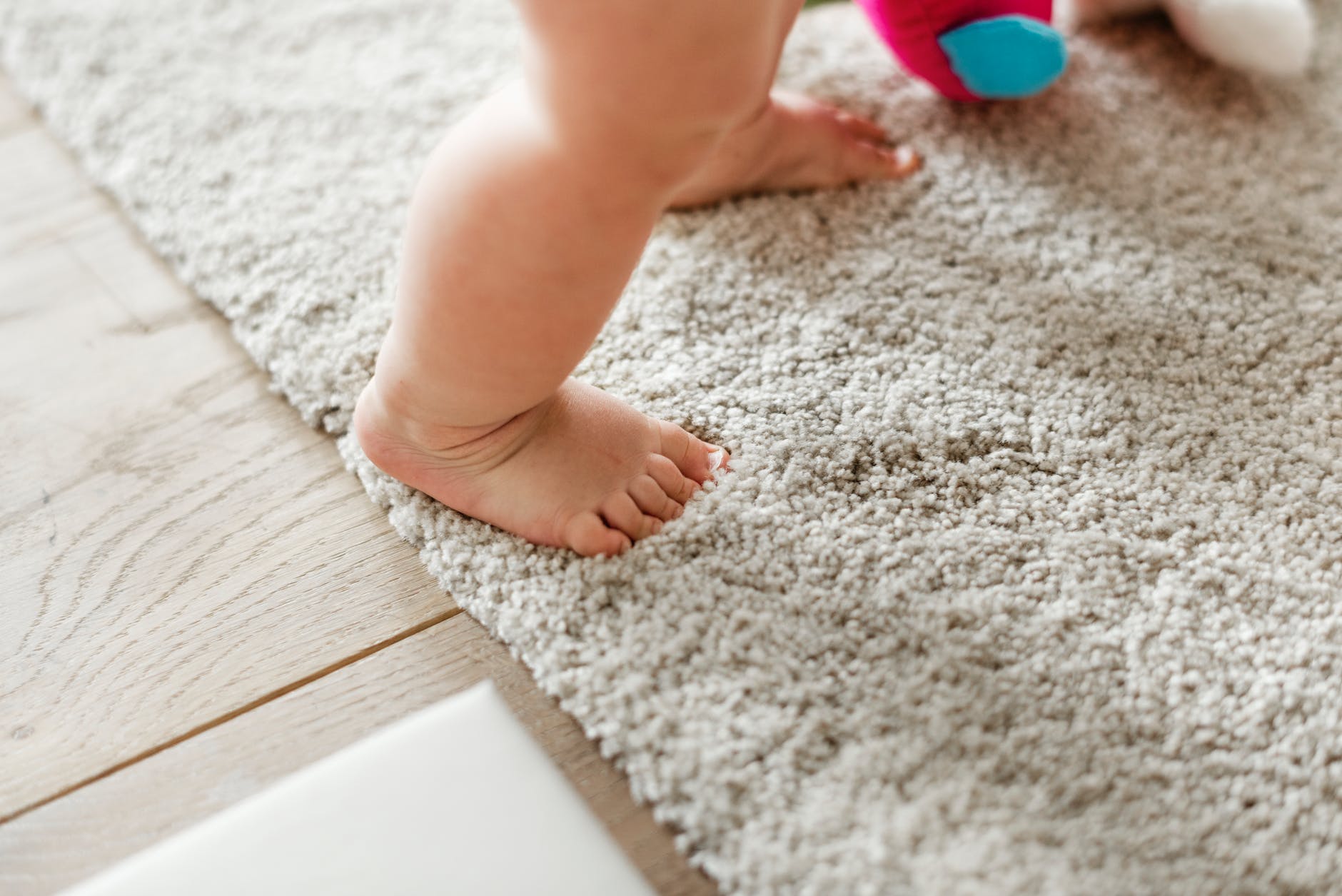 Why You Need Professional Carpet Cleaning Every Year
Let's travel back in time. How beautiful was your carpet when you bought it? Can you picture that? Okay. Let's make it easier. Do you have an old picture you took of your new carpet? Scroll through your photos. Seen one? Back to the present. How does it look now? Noticed a dwindle? Good news! You can prevent that. 
Your visitors don't have to predict how old your carpet is from the looks. We can make it ever-new. This might not be something you can achieve on your own. That's why you need a professional carpet cleaning service. There are many benefits to hiring professional carpet cleaning yearly. Let's show them to you. 
Do You Really Need Professionals To Clean Your Carpets?
Do you? You are not the only one asking this question. A lot of Californians have gotten this on their mind before. But let's clear this thought right now.
The truth is: There are DIY techniques for keeping your carpets clean. Although these techniques would work for some stains, it's not for stubborn stains.
Also, you lack professionalism in handling tough stains, the super secret techniques involved, and, of course, the equipment involved. You definitely need a professional hand for a professional result.
Even though you want to overlook the professional results. Have you thought about the time it would take to get your carpets thoroughly cleaned? Time is essential to you. And you need to gain enough time as you can. Carpet cleaning is not a simple task after all.
Think about it this way: It's almost like refusing to take your car to a car wash because you can wash it yourself. Even though you enjoy washing your car, you need a professional touch once in a while. The next question is "how often?"
The period you need a professional carpet cleaning service depends on the activities that happen on your carpet. It also depends on the nature of the stain that usually gets your carpet tainted. And the response you give when you get your carpet stained.
Some stains just can't leave without the helping hands of some professional cleaning equipment. Some would require professional techniques. Such stains would require you to call for a professional carpet cleaning service whenever you notice them.
Cleaning your carpet yourself is also a good practice but it should receive professional attention at least yearly to keep it alive without much dwindling over time. 
Benefits of Involving Professional Carpet Cleaners Yearly
1. You wouldn't have to replace your carpet often
People replace their carpets when it looks irresolvable ugly. May be due to wear and tear, or an overdue stain. So, carpet replacement is a worst-case option. But professional carpet cleaners help you avert worst-case scenarios. 
When your carpet has gone through the yearly strain, it needs to experience the visitation of carpet doctors. This offers a long-lasting effect on the carpet and prevents frequent replacements. It's also less expensive to clean yearly than to replace yearly.
2. Better appearance
One of the importance of carpets is the beauty it adds to your home. If dirty, it would rather steal away the beauty of your room rather than adding to it. Everyone loves visitors to notice their beautiful aspects. You can be known as "the guy with the beautiful carpets" if your carpet gets professional touches as often as yearly. 
3. It improves indoor air quality
Carpets are made of layers and twist of threads. Because of the thickness of the threads, it collects air particle pollutants. These pollutants are dust, mites, pet dander, cockroach allergens, particle pollution, lead, mold spores, pesticides, dirt and dust.. All these pollutants lessen the quality of indoor air in your house. You can completely avoid these particles from entering the house. You can only manage it.
Don't be eager to beat your carpets to clear off the dust particles. If that is done unprofessionally, it can only worsen the look of your carpet.
Meanwhile, you don't beat your carpet often. You can do it as regularly as yearly. Why not let the professional carpet cleaners handle it and return your carpet dust-free? This would remove the already stored dirt collected by your carpets. And ensure quality indoor air.
4. Health benefits
Little kids feel the health impact of dirty carpets more than adults. When children crawl over the carpets, they gather these allergies and dirt with their hands. When they place their hand in their mouth, they ingest these pollutants and dirt. These are threats to their health.
Let's also know that it's not just a threat to kids alone. Adults are also victims of dirty carpets. Overtime, there is a buildup of allergens, as well as pesticides, and pet dander. This causes irritations and can even lead to sick building syndrome.
5. You need the right equipment
Thorough carpet cleaning isn't just about handwork and skills. It's also about the right equipment used and how best to use them. If you don't have them, you can't do the cleaning. This is my easy guess: You don't have this equipment. Right? More reasons you shouldn't lean on DIY techniques.
Professionals use user-friendly and non-toxic chemicals in cleaning carpets. Actually, if they make use of chemicals while cleaning your carpet, they thoroughly rinse it off as they have the right equipment for that. 
Conclusion
Keep your carpet sparkling as new. The beauty of your home is better visible with clean carpets. We keep carpets clean in professional ways. We have all the required equipment and professional personnel to keep your carpet clean.
Your carpet is our priority. We deliver with professionalism. Having the welfare of your family in mind, we are selective with the chemicals we use. We make use of non-toxic but effective chemicals in cleaning your carpets. Our service is quick and at a fair price. Don't give up on your carpets. No matter how dirty it looks. We restore carpets. Reach out to us.
---