Top 6 Reasons to Get A Carpet Cleaning Service
Carpets have always had a way of boosting the esthetic appearance of a home. You have a carpet, most especially on your living room and you can confirm what I'm saying. Let do a recollection. Prior you had your carpet laid when your floor was bare, how did you feel? How did your home look to you? It's a sharp contrast to what your home looks like today, isn't it?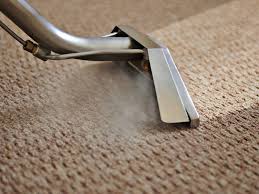 Carpets require care, attention, and maintenance. In your failure to do so, they will do that for themselves in a way known best to them – crossing over to the other side, disrepair.
Other reasons you should care for them are as follows:
You eventually have to step out of your home, and you come back with dirt and mud all over your shoes. There's no reason why the dust, dirt, and mud won't collect in the fibers of your carpet. Sweeping, brushing and vacuuming can only take you so far. But the real cleaning in which the dust collected in the fibers is eliminated is rarely done – washing
On some rare occasions when we become a little careless wine, tea, fruit juice, dyes, paints, or other fluid get spilled over the carpet and leave very obvious sorry reminders about our little bout of carelessness. They also create a conducive condition for bacteria and other microscopic life forms to thrive. Here the services of carpet cleaners should be engaged to eliminate these stains. Their continued appearance on the carpets makes sore to the eyes
We all want our carpets last for prolonged periods of time. This won't happen if we continue to turn a blind eye to it. In order to prolong the life of your carpet, frequent vacuuming, and washing should be done
Carpets are excellent in trapping pollutants. If left to settle for a long time will cause your offensive odors and ultimately lowering the quality of indoor air by some substantial degree. People can tolerate a lot of things but when it comes to offensive, tolerances grow dim. Carpet cleaning establishments such as Accents in Cleaning have top grade carpet washing equipment and materials that will leave your carpets smelling great under a short time
Periodic washing of carpet will no doubt discourage build of allergens. This goes a long way in preventing health complications that may occur if they are left to stay.
The awesome effect associated with allowing professional carpet cleaners to work on your carpet is that it improves the appearance of your home. Your carpet is restored to its former glory. Additionally, your home gets to look clean, feel clean and smell fresh.
So it's your duty to take care of your carpets and have them clean most especially by carpet cleaning service companies. Accents in Cleaning is ready to assist you on this.
---