Carpet Maintenance Tips from Experienced Carpet Cleaning Professionals
Carpets give a feeling of warmth and comfort, flooding every room in harmony. Especially rugs in busy rooms, such as living room rugs which are particularly exposed to dirt.
In order to keep rugs in top condition for the long term and to prevent bacteria, dust, and the likes from growing too much in the fibers of the rugs, you need to clean them regularly.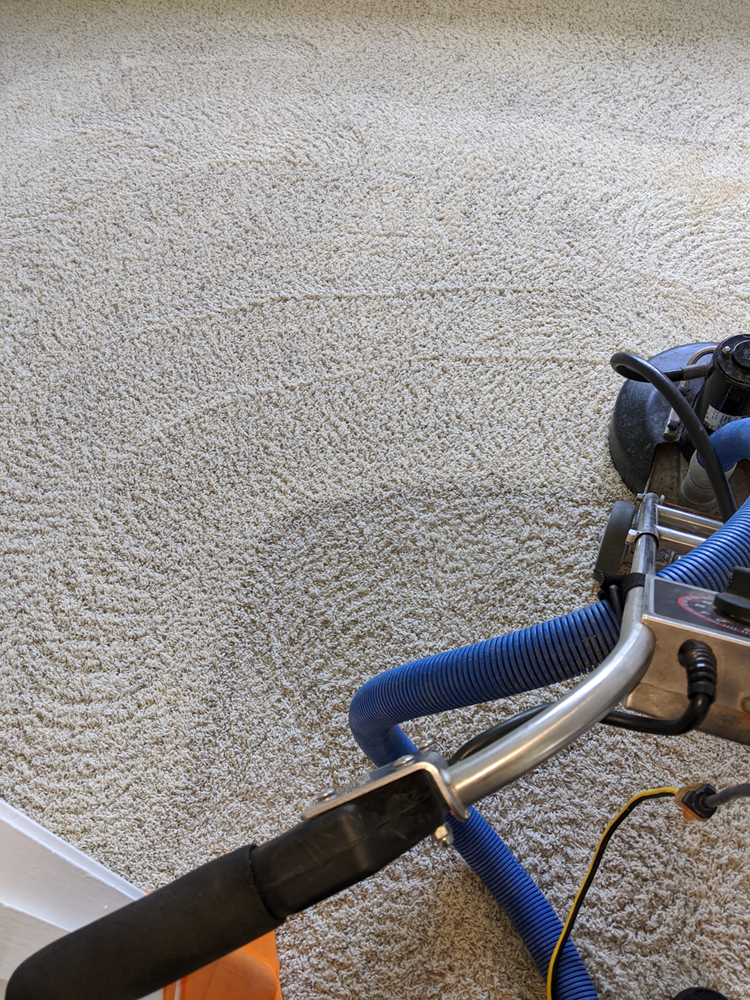 We have covered the subject of carpet cleaning and stain removal comprehensively and summarized all the important information.
With simple measures, you can take care of your carpet, whether it is made of natural or synthetic fibers.
Simply by hitting it, vacuuming it, and cleaning it, your natural fiber or synthetic fiber carpet will be mostly free of dirt and thus keeps its long-term shine.
Vacuum regularly
Warning: Do not vacuum a silk carpet, because of its delicate material. You should instead use a soft brush and brush the dirt in the direction of the carpet line.
To clean a carpet and remove the dirt that normally settles on it, it is very important to vacuum it. This prevents dust particles, animal hair, or any other dirt from penetrating deep into the fibers.
It is important to use a brushless vacuum so as not to put too much strain on the fibers. However, since only the surface dirt is removed during vacuuming, you also need to hit your carpet with natural or synthetic fibers.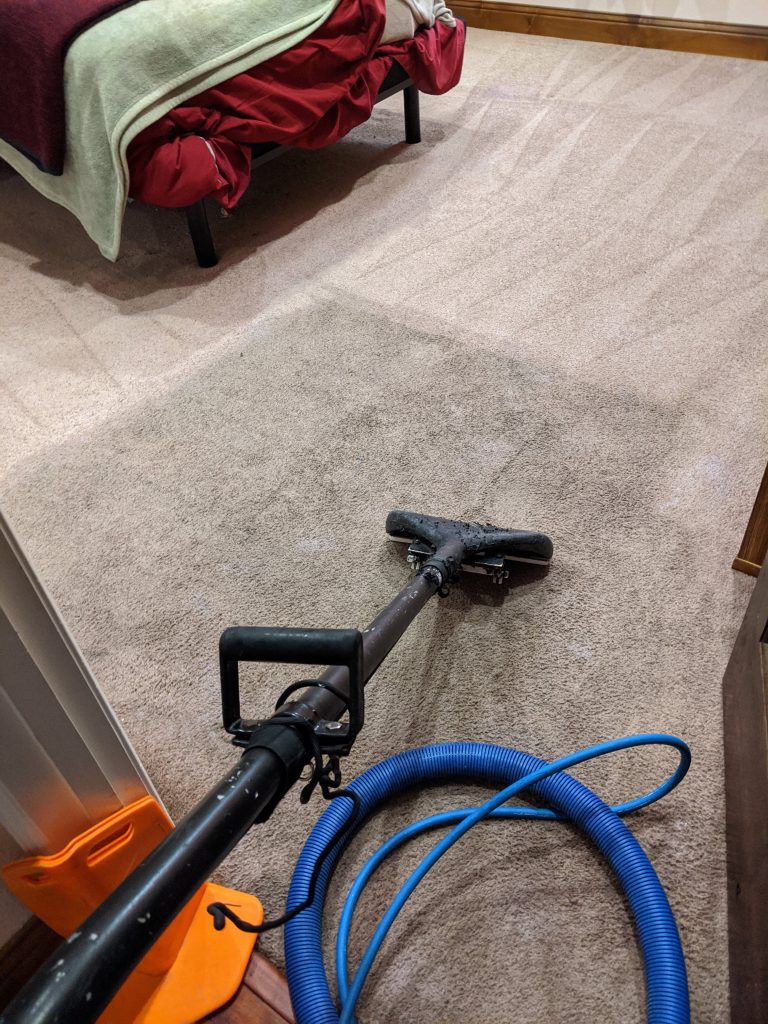 In particular, sisal rugs should be vacuumed regularly. On the one hand, it removes daily dirt. On the other hand, the formation of halos is avoided. These traces can be created by the combination of water,
This removes dust and dirt from the carpet fibers and saves you a lot of work. When you vacuum, you can let off steam.
Vacuum your carpet thoroughly in all directions.
Your vacuum cleaner should have a nozzle so that the dirt can be absorbed. Do not use a vacuum cleaner with a rotating brush, otherwise, the fibers may come loose.
Knock and shake
To maintain the shine of your rug for a long time, it helps to shake and tap it regularly. Since the vacuum cleaner removes only superficial dirt, the carpet should be hit regularly.
The ideal is to do it on the balcony or in the garden. If this is absolutely impossible for you, then you can lay your carpet on the windowsill. This way you can remove a lot of dirt and bacteria that will have already settled there.
If despite thorough vacuuming and tapping, the stubborn dirt on and in the fibers of a sisal carpet does not want to come off, you have to do this with a blunt object, e.g. by scraping it off the carpet with a spoon, then vacuuming.
The freshness boost for your carpet
How about bringing a fresh cut to your carpet? To get your rug to breathe better again, we recommend that you hang it every four months for a day or two in the fresh air and tap it a few times — of course, it should be dry!
Thanks to this method, your carpet not only receives a real boost of freshness, but it is also free of its dirt.
The natural fiber rugs bring more to each living space and give it a natural appearance. Natural fiber rugs are, because of their characteristics, real favorites that appeal across the board and invite you to linger.
Besides wool, silk, and cotton, sisal, and jute are also natural fibers.
Impregnation sprays are often recommended for natural fiber rugs to protect them from moisture and dirt. On the other hand, the use of such products is not recommended, because an impregnated natural fiber carpet no longer carries moisture and therefore the material cannot breathe.
Please also pay attention to alkaline cleaners such as base soap, mild soap, and gall soap, stain remover, soap solution, soda, or ammonia. These cleaners degrease and whiten fibers. They are then literally washed away.
Animal fibers, such as wool, goat hair, and silk, have different properties and maintenance requirements than plant fibers such as jute, sisal, or cotton. Therefore, they should be treated differently.
Cleaning natural fiber rugs — pay attention to the material
Before using any cleaning products, be sure of the material of your carpet and test each application in advance in an inconspicuous area of ​​your carpet!
If your carpet is made of animal fibers (wool), you should not use soapy water! This could cause your mat to lose its strength and elasticity.
It's different with rugs made from plant fibers (cotton, sisal). Alkaline solutions (base or gall soap) can then be used.
If you own a silk carpet and want to clean it, we recommend professional cleaning.
Cleaning a wool rug
Wool — warmth and comfort. We often attribute these and other feelings to wool.
It's just nice to walk on a wool rug and feel the wool between your toes. Wool rugs radiate a sense of security and offer our feet pure comfort.
Wool rugs are real gems that not only look beautiful but also have their benefits. For example, wool rugs are flame retardant on the one hand and dirt and moisture resistant on the other.
But that's not all: Wool rugs stand out above all for their naturalness and their flexible, robust, and elastic structure.
Wool fibers can be stretched up to 30% and then contract again. This characteristic makes wool particularly suitable for carpets.
Indeed, in addition to offering a pleasant and soft feeling under our feet, wool rugs are resistant. In order not to lose the elasticity of the wool fiber, you should not treat your carpet with a soapy solution. This applies to all animal fibers. Aggressive alkaline solutions damage the weave structure of the carpet and discolor it.
An acidic pH is then optimal to maintain the pleasant properties of the wool.
For acidic cleaners, it is advisable to read the manufacturer's instructions.
If they contain alkaline components, and you're in doubt, do not use this cleaner on a carpet of natural fibers. Sensitive natural fibers do not like rough mechanical cleaning. If necessary, it is advisable to use a soft brush.
Make sure to brush the carpet in the direction of the threads. If it is a superficial stain that is not a problem, it is often sufficient to carefully pour soda water over the stain. Make sure you don't get your wool rug too wet, and then dry it quickly.
Even though wool rugs are relatively resistant to moisture, you should immediately dry your rug after cleaning to prevent mold growth. For example, you can dry your rug with a towel or hairdryer or hang it in the sun, depending on its size and weather conditions. The alternation of heating and ventilation allows hot and humid air to escape more quickly.
Vinegar water can refresh faded colors. Mix vinegar or lemon juice with water in a 1: 3 ratio and lightly brush the carpet against the direction of the weaving, pouring a small amount. Brush again carefully in the direction of the threads after drying.
---