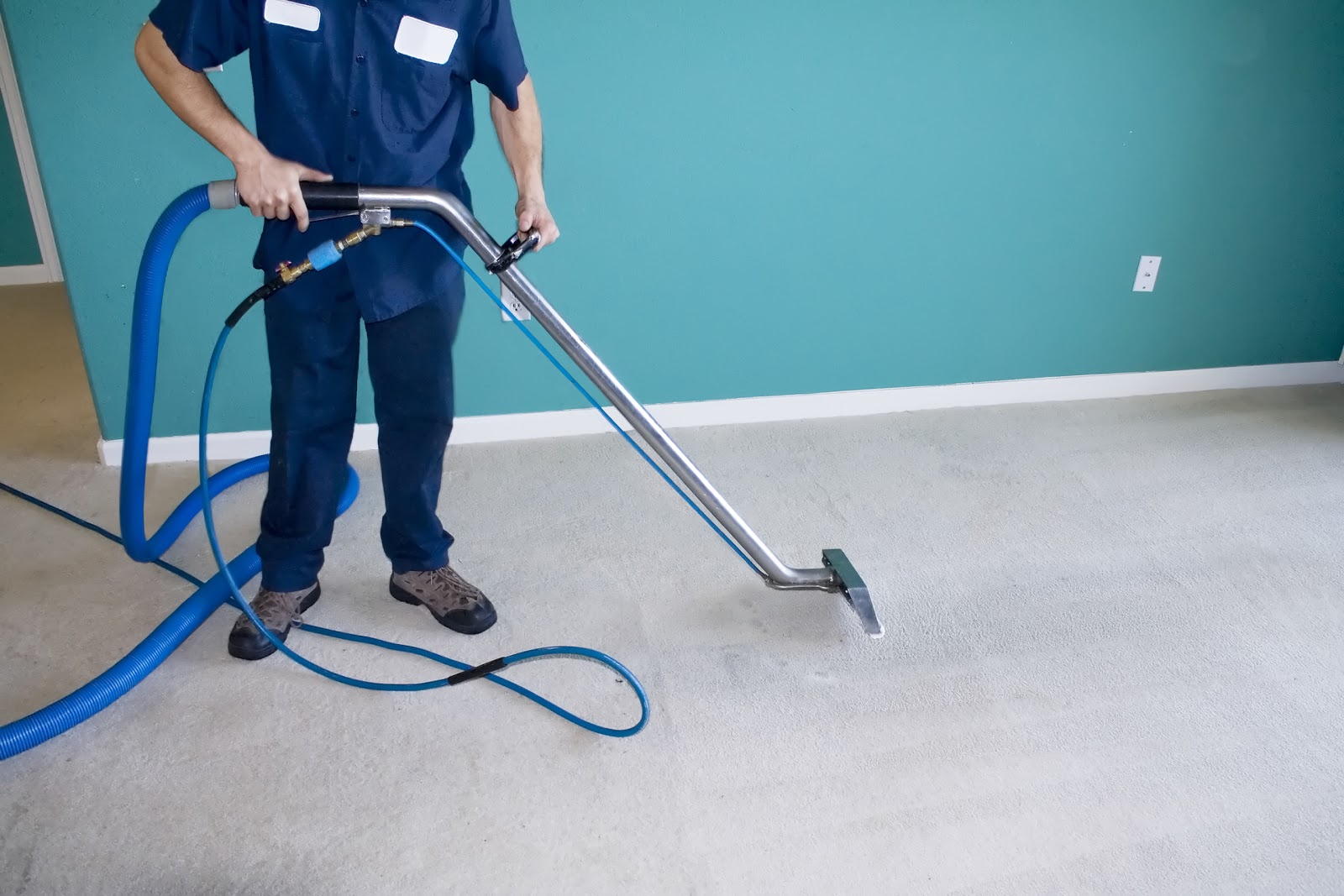 Are you tired of struggling to keep your carpets clean and looking fresh? Look no further than Accents in Cleaning, the experts in carpet cleaning in Pleasant Hill, CA. Our comprehensive cleaning services include not only carpet cleaning but also rug, upholstery, tile and grout cleaning, and water damage restoration.
In this blog post, we will discuss the benefits of professional carpet cleaning and how it can extend the lifespan of your carpets. We'll also walk you through our process for removing deep-seated dirt and odors from your carpets. Plus, we'll share tips on how to maintain your carpets between appointments.
At Accents in Cleaning, we are committed to providing top-notch cleaning services that exceed our customers' expectations. So why settle for anything less? Choose Accents in Cleaning for all your carpet cleaning needs!
Comprehensive Cleaning Services by Accents in Cleaning
At Accents in Cleaning, we offer comprehensive cleaning services tailored to your specific needs. Our highly trained and professional staff uses state-of-the-art equipment to provide efficient and effective cleaning. With attention to detail, we ensure a thorough cleaning every time. Plus, our flexible scheduling options make it convenient for you. Trust us to do the best job possible.
Our Expertise in Carpet Cleaning in Pleasant Hill, CA
With our specialized techniques and environmentally friendly cleaning products, we tackle deep-seated dirt and stains, ensuring a safer home. Our quick drying process minimizes disruption, and our expertise extends to different carpet types and fibers. Trust our proven track record of satisfied customers in Pleasant Hill and beyond.
Professional carpet cleaning offers many benefits, including:
Extending the lifespan of your carpets

Removing allergens and improving indoor air quality

Eliminating tough stains and odors

Enhancing the appearance of your carpets
All of these benefits can be achieved without the time and effort required for DIY cleaning. So why not leave it to the professionals and enjoy clean, fresh carpets in your home or business?
Extending the Lifespan of Carpets with Regular Cleaning
Regular cleaning prevents carpet fiber wear and removes embedded dirt. It protects against mold, maintains color and texture, and delays costly replacements. Professional green carpet cleaning does the best upholstery cleaning, floor cleaning, and removes pet odors in a timely manner. Accents in Cleaning, a professional cleaning company near Pleasant Hill in the Bay Area, ensures great job and professionalism.
The Process of Carpet Cleaning at Accents in Cleaning
At Accents in Cleaning, our carpet cleaning process begins with a thorough pre-inspection to identify any areas of concern. We then pre-treat stains and high-traffic areas before performing hot water extraction, which deep cleans and sanitizes your carpets. Afterward, we conduct a post-cleaning inspection to ensure a quality job.
Additionally, we offer an optional carpet protection treatment for long-lasting results. With our expertise and professionalism, you can trust us to do the best job in a timely manner.
How Does Professional Cleaning Remove Deep-Seated Dirt and Odors?
Professional cleaning effectively eliminates deep-seated dirt and unpleasant odors from your carpets. By utilizing a powerful hot water extraction method, dirt and grime are loosened and flushed away through high-pressure rinsing. Specialized cleaning agents break down and neutralize odors, while professional-grade equipment extracts moisture and speeds up drying. Thorough vacuuming ensures no remaining particles are left behind.
Rug Cleaning Services in Pleasant Hill
If you are looking for quick and efficient carpet cleaning services in Pleasant Hill, we have got you covered. Our services cater to all types of rugs, including Oriental and area rugs. We use gentle yet effective methods to remove stains, dirt, and allergens while preserving the integrity of your rugs. We also offer restoration services for older or damaged rugs that can bring them back to their former glory. Our team of experts is committed to providing high-quality service that exceeds your expectations. Trust us with your valuable and treasured possessions.
Why is Professional Rug Cleaning Essential?
Professional rug cleaning is essential for multiple reasons. It helps remove deeply embedded dirt, bacteria, and allergens, improving indoor air quality. It also protects against color fading and fiber damage, prolonging the lifespan of your rugs. Additionally, professional cleaning enhances the appearance and vibrancy of your rugs, ensuring they look their best.
Upholstery Cleaning: Reviving Your Furniture
Our service offers a deep cleaning process to revive your furniture's appearance and freshness. We remove dirt, stains, and odors from any upholstery regardless of fabric type. Each fabric needs specific attention for longevity, which is why we tailor our approach to suit every furniture needs. Our cleaning method improves indoor air quality by removing allergens and dust mites, creating a healthier home to live in. Extend the life of your furniture with our specialized upholstery cleaning techniques, keeping it looking new for longer!
How Can Upholstery Cleaning Enhance Your Indoor Environment?
Enhance the quality of your indoor environment with professional upholstery cleaning. By removing trapped allergens and eliminating odors caused by pets and spills, it creates a clean and healthy living space. Additionally, the restoration of color and vibrancy helps maintain the overall aesthetics of your furniture while protecting its integrity.
Why Choose Accents in Cleaning?
Experience professional carpet cleaning services with a focus on exceptional customer satisfaction. Our green and environmentally friendly cleaning methods ensure a healthier home. Our highly trained technicians have expertise in various cleaning techniques, providing attention to detail and delivering high-quality results. Enjoy affordable pricing and flexible scheduling options to meet your needs.
Our Commitment to Customer Satisfaction
At Accents in Cleaning, we prioritize providing excellent customer service. Our dedicated team ensures open communication, addresses all concerns, and goes the extra mile to exceed customer expectations. With personalized cleaning solutions, we strive for 100% customer satisfaction in every service.
How to Maintain Your Carpet Between Cleaning Appointments
Regular vacuuming removes surface dirt

Address spills promptly to prevent stains from setting in

Use doormats and area rugs to minimize tracked dirt

Avoid wearing shoes indoors

Rotate furniture to prevent uneven wear
What Makes Accents in Cleaning Stand Out among Other Carpet Cleaners?
Accents in Cleaning stands out among other carpet cleaners because we utilize advanced cleaning technology, have highly trained technicians with extensive expertise, offer a comprehensive range of services, use eco-friendly products and methods, and have received positive reviews from satisfied customers.
Our Dedication to Providing Top-Notch Cleaning Services
Accents in Cleaning is a cleaning service that puts customers first. We use eco-friendly solutions to clean carpets and make living spaces healthier. Our advanced equipment ensures fast and precise cleaning. We don't compromise on safety, providing safe solutions for your home and promoting sustainability. We also offer upholstery and grout cleaning services to cater to all your cleaning needs. Our team's expertise guarantees a smooth experience, leaving you with a fresh and clean home. Trust Accents in Cleaning for a job well done!
Accents in Cleaning is your go-to solution for all your carpet cleaning needs in Pleasant Hill. Our team of experts is well-equipped to handle comprehensive cleaning services, ensuring that your carpets are free from deep-seated dirt, odors, and stains. By choosing professional carpet cleaning, you not only extend the lifespan of your carpets but also create a healthier indoor environment for you and your family.
Our commitment to customer satisfaction sets us apart from other carpet cleaners, and we take pride in delivering top-notch cleaning services. Whether it's rug cleaning, upholstery cleaning, tile and grout cleaning, or water damage restoration, Accents in Cleaning has got you covered.
Contact us today to experience quick and efficient carpet cleaning like never before.