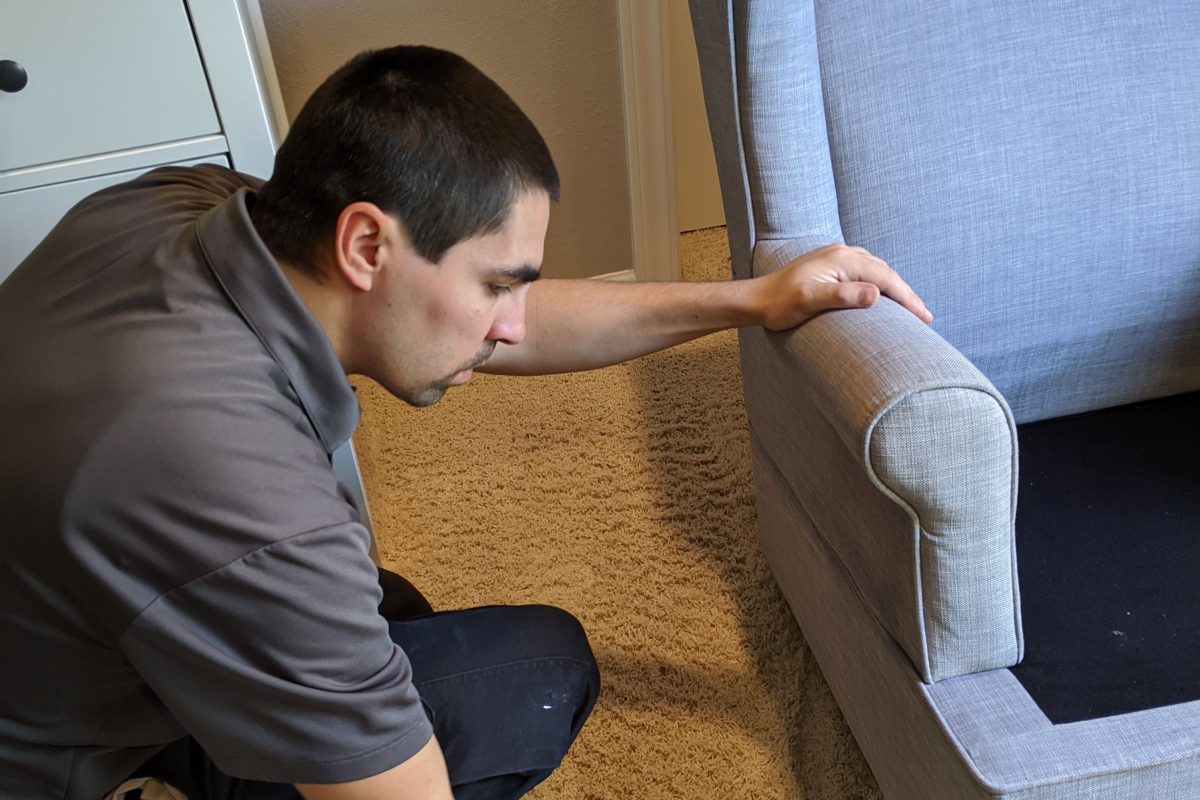 6 Top Reasons to Hire Professional Upholstery Cleaning
Furniture is one of the important household belongings. They are not only convenient but also beautify your home. Since we use them every day, it is easy to neglect their maintenance. Your upholstery most likely needs cleaning even when you don't notice the dirt on it. 
Leaving your upholstery dirty can make it a complete eyesore. It can also cause skin diseases and respiratory issues.
Let's dive into why your upholstery needs a bath every now and then.
You may do it yourself, but hiring a professional upholstery cleaner is the best option. Hiring a professional will ensure you get a thorough cleaning of your upholstery. Below are six top reasons to hire professional upholstery cleaning services.
Professionals Get Trained for The Job
You may not clean your upholstery adequately because you lack the skills. You might also not be aware of the proper cleaning products to use. Professional upholstery cleaners get trained to do the job. They have the tools and know the best products to clean all upholstery types.
Upholstery fabric comes in a variety of styles. To avoid damaging them, each cloth has its own set of products. Knowing which product to use is essential for effective upholstery cleaning. The cleaning machines that professional cleaning businesses use are more powerful than those you have at home. The machines can easily get rid of tough stains, debris, and germs.
Your Furniture Will Last Longer
If you want your upholstery to last longer, hire a professional to clean it regularly. We often subject furniture products to heavy use. Hence, they get damaged easily. Dirt, yellow stains, and mildew do more than just make a sofa look terrible. These stains can damage your upholstery in no time.
This deterioration will make you replace your upholstery within a shorter period. However, maintenance is a better option than purchasing a new one. Professionals can clean your sofa of any dirt or filth, restoring it to its former glory. This will help in extending the lifespan of your furniture.
You Can Save More Money
Doing it yourself won't save you some money. Unfortunately, your furniture may end up looking significantly worse if you do it yourself. When a professional clean your upholstery, they reduce the risk of wear and tear. 
You don't need to spend extra money on upholstery repair or getting a replacement. Hiring a professional to clean your upholstery will save you some money. That's the irony of it. You tend to spend more money in the long run when you DIY.
Professionals Can Get Rid of Excess Water
When you wash your upholstery yourself, you may end up using too much water. Excessive water might seep into the base of your furniture and cause harm. In most situations, this is the leading source of upholstery damage. Rather than doing it yourself and risking its damage, it is better to hire a professional upholstery cleaner.
Professionals know the amount of water to use when washing your upholstery. They also have the best methods for drying the furniture effectively. Hiring a professional is the best way to avoid excess water in your upholstery.
Professionals are Fast and Efficient
If this is your first time cleaning your upholstery, you may not know how to use the tools properly. If this is the case, cleaning your upholstery will most likely take longer. Also, some upholsteries accumulate dirt and stains that are difficult to remove. 
Some upholsteries are more difficult to clean than others. Professionals can get rid of tough stains efficiently and in a short time. As a result, no matter how persistent the stains on your upholstery are, the professionals can easily remove them.
Professional upholstery cleaners have the finest cleaning equipment on hand. This allows a smooth cleaning of your upholstery, regardless of its style. Modern cleaning equipment typically includes the most up-to-date cleaning technology, allowing for more efficient and complete cleaning of your upholstery.
Therefore, we recommend you hire a professional upholstery cleaning service to simplify and speed up the cleaning process. They employ their extensive knowledge to clean your upholstery in the shortest amount of time.
Fresh Smell and Better Air Quality
The accumulation of dust and filth on your upholstery is not the only effect of frequent use. It can also cause an unpleasant smell. Although you can conceal the odor with an air freshener, it is only a temporary remedy.
Similarly, failing to clear dust might have a severe impact on the indoor air quality of your home. You might have serious respiratory issues. Odors show that your upholstery needs expert upholstery cleaning. 
When you have dogs or children or haven't cleaned your furniture in a long time, the furniture stinks. Call a professional upholstery cleaner to eliminate the foul smells and dangerous airborne particles that have accumulated on your sofa. Your home will smell fresher, and the air quality will improve.
Why You Should Hire Us for Your Upholstery Cleaning Services
Cleaning and maintaining your upholstered furniture offers various health, beauty, and economic advantages. If you clean yourself, you can only achieve little in terms of long-term furniture maintenance. This is because you do not have the required skill, expertise, and tools for upholstery cleaning. 
Are you a resident of Walnut Creek, CA in need of upholstery cleaning services? We are a one-stop-shop for all of your upholstery cleaning needs. Our team of experts has worked with both residential and commercial clientele. We are a widely regarded cleaning company with many favorable testimonials. We always have satisfied clients who come for repeat business.
We are confident that we can quickly and effectively remove dirt and tough stains from your upholstery. Once we're done cleaning your upholstery, your furniture will look brand new.  
Our upholstery cleaning services extend to San Ramon, Concord, CA, Danville, CA, and Blackhawk. We have a long record of excellent service delivery. Reach out to our helpful and pleasant customer service team. We are always available to answer. Contact Us for your upholstery cleaning needs.
---