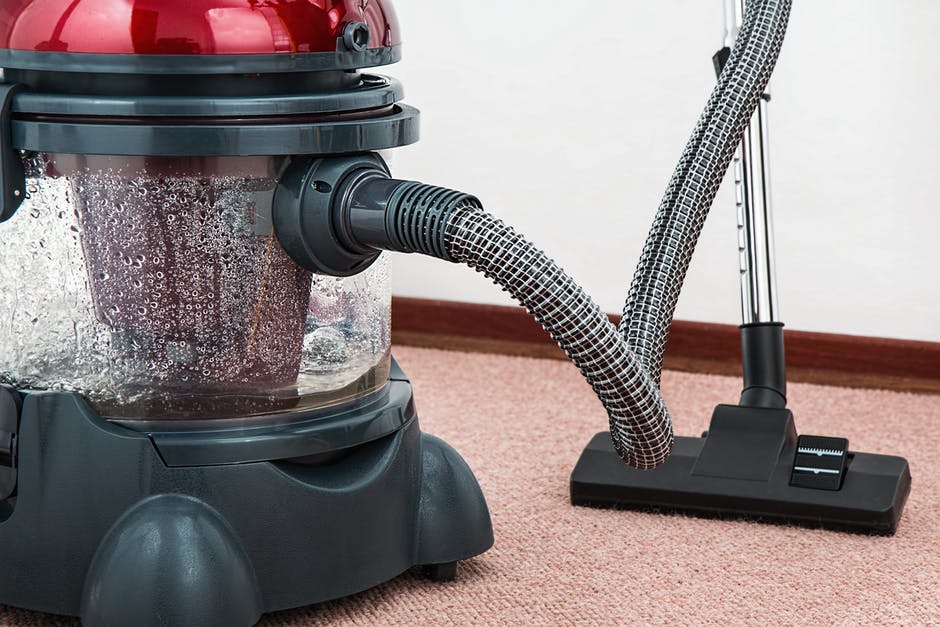 How to Clean Any Type of Carpet
Have you ever done your best effort to clean your carpet and rugs only to find that the problem gets worse?
Do the hairs of your rug shrink from excessive heat or stains just spread and make them look ugly?
That's because there is no one-size-fits-all approach to cleaning carpets and rugs. Take it from a professional carpet cleaner with over a decade of experience.
In this blog post, we will show you exactly how to go about cleaning these specific types of carpets:
Cotton
Jute
Sisal
Silk
Viscose
…and without spending a lot of money, you will bring out the natural beauty of your carpet and prolong its life.
Important before cleaning:
Test each of the methods presented in advance in an inconspicuous area of ​​the carpet, to avoid any discoloration or bleaching during stain removal.
Do not allow the stain to penetrate deeper into the fabric. Therefore, in any case, start by dabbing instead of rubbing!
Always work from the outside to the inside, from the edge of the stain towards the middle.
How to Clean a Cotton, Jute, or Sisal Rug
The carpets in cotton, sisal, or jute offer — like a carpet of animal fibers — some advantages.
Cotton is particularly valued for its durable and soft texture. A cotton rug offers almost the same benefits as a wool rug.
Sisal rugs are really versatile. Due to their high resilience, sisal rugs can be placed almost anywhere. Whether under the dining table, in the kitchen, or in the hallway — a sisal rug looks great in every room and creates a natural ambience.
Since sisal rugs are very sturdy and durable, they meet almost all your expectations.
It should, however, be noted that sisal rugs cannot tolerate moisture. So avoid placing them in the bathroom and cleaning them with lots of water.
Sisal rugs stand out in an exceptional way with their high durability and easy cleaning — in case of everyday soiling. In this case, full suction is enough for dust and dirt to disappear. It is a little more difficult with spilled liquids or other stains.
In general, we can say that carpets made of plant fibers can be properly treated with alkaline solutions. So you can use basic soap or gall soap for cleaning.
For dyed fibers, the use of alkaline bases should be tested in an inconspicuous location to avoid color fading.
How to Clean a Silk and Viscose Carpet
Until now, we did not clean silk and viscose rugs, as these materials are very sensitive. We recommend that you have the stains cleaned by an expert.
If you want to remove surface dirt from your silk or viscose carpet by hand, you should avoid using a vacuum cleaner. Instead, use a manual brush with natural bristles.
With a carpet brush, you should then brush the carpet in the direction of the pile. Indeed, it is only if all the silk fibers are aligned homogeneously in the direction of the pile that their natural shine emerges.
To recognize the direction of the pile, just stroke your carpet with your hand. If the hair is soft, it means you stroked it in the direction of the hair. If the hair looks rough, it means you've stroked it against the grain.
Regularly brush your silk carpet. So not only is its shine preserved, but normal soiling is also removed. In the case of a superficial stain, for example, due to dust, it may also be sufficient to hit the carpet on the outside.
Many results appear on the Internet when you search for "How to clean synthetic fiber rugs". You find for example: "This cleaner can be used", "When cleaning, you need a lot of water" or "Just put your carpet in the washing machine!
Bad information over bad information — how can you figure out which is right?
Synthetic fibers include polyacrylic, polyester, and polypropylene. These materials are particularly popular for carpets because they are sturdy and require little maintenance.
Polyacrylic, polyester, and polypropylene carpets are particularly strong, dirt-resistant, and have a water-repellent structure. Thus, they are particularly suitable for rooms in which rugs are put to the test, such as in the entrance, hallway, bathroom, or kitchen.
Synthetic fiber rugs not only stand out for their high resistance but also for their unique designs and patterns. So, they are not only practical, they also look pretty.
Viscose — also called rayon — is also a synthetic fiber, but it is more sensitive than polyacrylic, polyester, or polypropylene.
Synthetic fiber rugs tolerate water but don't like it
Although synthetic fiber rugs have a water repellent structure, this does not mean that polyacrylic, polyester, and polypropylene rugs should be soaked in water during cleaning. While not as sensitive as, say, a sisal rug, washing with plenty of water is not part of what a synthetic fiber rug prefers. Too much humidity can make a synthetic carpet felt.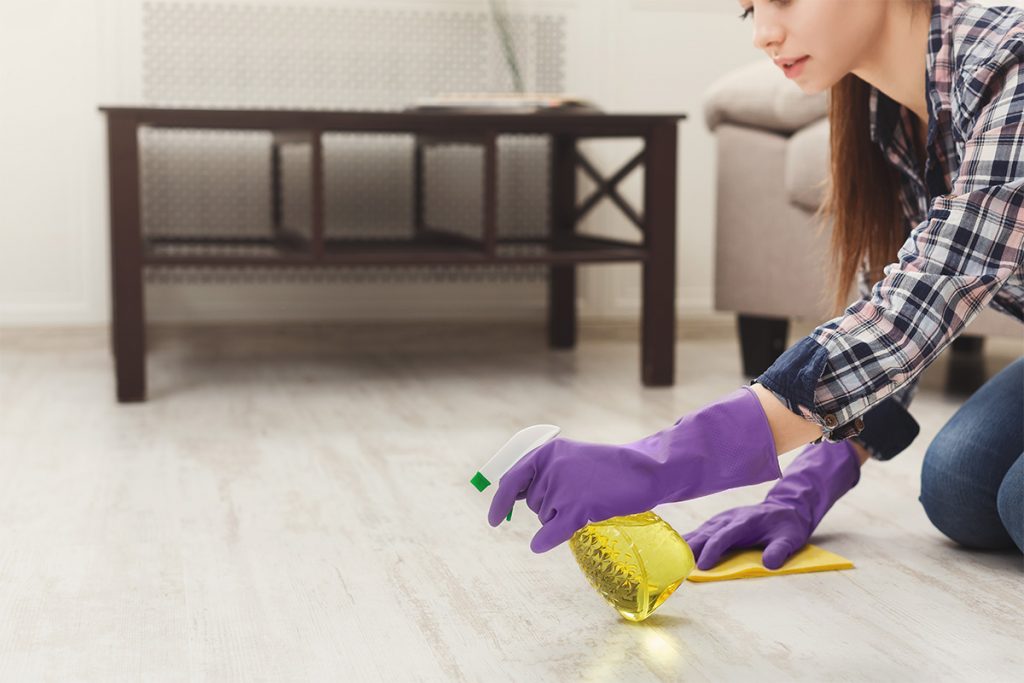 Synthetic fiber rugs are no friend to heat
When cleaning the carpet made of synthetic fibers, you should — as already stated — not use too much water. If your carpet does need to get wet, however, please do not use a hairdryer or similar drying equipment. This is because synthetic fiber rugs contain chemical fibers that can melt from too much heat and lose their shape.
Avoid the Washing Machine
It is more and more often offered on the internet to simply put the carpet in the washing machine.
But synthetic fiber rugs cannot be washed in the washing machine!
The latex layer could dissolve and the carpet could suffer long-term damage.
Who doesn't know this: A little careless moment and you have a filthy stain on the carpet.
Especially in rooms like the kitchen or living room, the causes can be various. It can happen on a quiet evening where the glass of red wine spills and you wonder how to remove red wine stains from the carpet.
Need help with carpet cleaning? Our professionals at Accents in Cleaning will be happy to assist you.
---