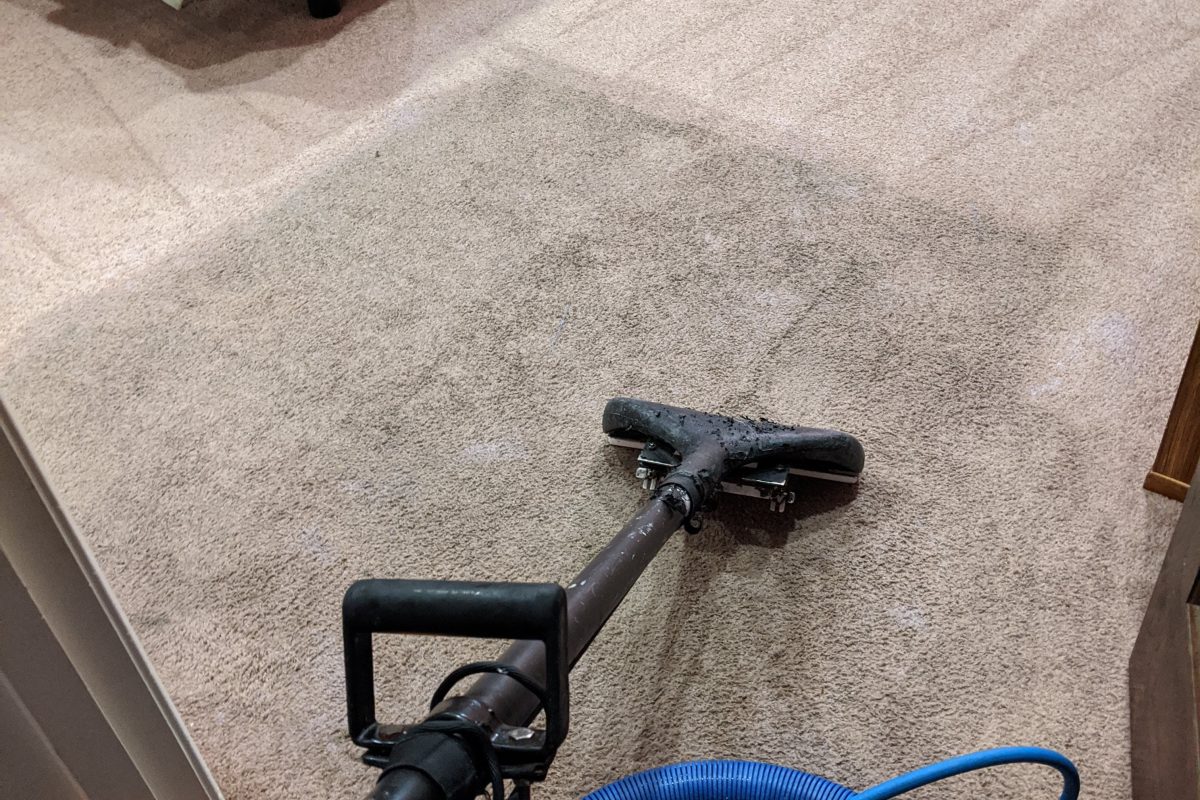 Debunking Carpet Cleaning Myths With Verified Pro Tips
Over a decade in the carpet cleaning business, you get to hear one or two funny beliefs about carpet cleaning.
It makes you wonder who starts these rumors and what was going through their minds at the time.
It is always a rewarding experience to unravel the truth about carpet cleaning for our clients and debunk these myths.
Now, we've compiled the most common myths we've heard over the years into this article. And we'll show you what to do instead of believing these bogus stories about carpets and rugs.
1. Wait a few years before cleaning a new carpet
Honestly, I do not know where this started or how it came to be, but the truth is it is false. Waiting a few years before thinking of cleaning your new carpet only does more harm than good. I suppose people intend to preserve the life of the carpet but while they intend to do that, they only put the health of your family at risk.
The dust that settles on the carpet, stains from liquids that spill into the fabrics and other contaminants makes it unhealthy – a perfect breeding ground for germs and allergens. This causes the air in your home to be contaminated by these pollutants which constitutes a health hazard for you and your family.
Carpet cleaning and washing don't cause the fabrics and patterns to fade, with the right cleaning materials your carpets will survive its entire lifespan and look as good as the day you bought it.
2. Only clean your carpet if it is stained
Over time, carpets accumulate dead skin cells, dust and food fragments. Some carpets hide this better than others, but because they are hard to spot does not mean they are absent.
Waiting for your carpet to be stained is not a good threshold/standard by which you should depend on to make the decision.
Waiting will only give your carpet the chance to further accumulate these filths that not only contaminates the air but cause skin diseases and irritations should your bare skin touch the carpet.
3. Cleaning shrinks the carpet
While this may be true, it depends on the carpet cleaning company you hire for the job. Your carpet will only shrink if the water used is too hot, if it is soaked a long time and if you use the wrong cleaning materials and technique for your carpets.
This is one of the reasons it's advisable to hire a carpet cleaner that's an expert in the field. An excellent cleaning company, know the appropriate materials for your carpet type and every other relevant information to prevent your carpet from shrinking.
4. If you have your own machine, you don't need a professional
Unless you are a professional in the field, you need experts. Having your own machine is great and convenient if removing small stains is what you intend to do.
However, for heavy-duty carpet cleaning, you will need professionals to do the cleaning. Their machines have the power needed to remove tough stains and of course won't shrink your carpet.
5. Carpet cleaners are all the same, go for the cheapest ones
There are carpet cleaners and there are also carpet cleaners. That you will be able to tell when you actually go for the cheap carpet ones. The quality of service the cheapest ones offer will definitely not be the kind of service you'll get if you went for the real pro.
Already explained in 3 above, expert carpet cleaners know what to do to prevent your carpet from shrinking, the same can't be said and guaranteed for the cheapest carpet cleaners.
The Truth About Carpet Cleaning: How to Clean Your Carpet
Rugs are born to be used and trampled on. This is why they require special care to extend their lifespan.
General Advice for Carpet Cleaning
Regularly change the position of your rugs, by turning them or changing their position between them, to prevent them from deteriorating unevenly.
Bring them some fresh air at every change of season.
Avoid prolonged direct contact with moisture.
The non-slip strips
Particularly useful for thin rugs, the non-slip strips not only extend the life of your rug but also help prevent accidents by keeping the rug securely in place.
Possible repair
A hand-knotted rug can be repaired if it is damaged. It is thus possible to catch up with the torn or loose fringes, the edges, the small holes, but also to restore the colors on the worn surfaces. This type of repair can be done by an expert.
Carpet washing
As a general rule, washing your carpet per year is sufficient, but this frequency may vary. Most rugs can be washed more frequently if needed without risk.
New rugs
Most rugs are washed before being put on sale. This wash fixes the colors and controls the quality of the carpet. For safety, it is nevertheless advisable to subject new carpets to a dry wash and not to water, to prevent the colors from fading or smearing by staining the whites.
Old rugs
They can be washed in water or dry, indifferently. However, washing with water gives better results.
Regular carpet maintenance
Since not all rooms are exposed to soiling in the same way, the frequency of carpet cleaning varies depending on the use of the room. Regular cleaning of your carpet can be done using a sorghum straw broom or even vacuuming if the carpet is sturdy enough. If necessary, the carpet can be beaten with a swatter, laying it out on a box spring, first from the right side and then from the wrong side.
During the first weeks, the carpets, in particular in the wool "break out". That is to say, they reject excess fiber. However, avoid vacuuming the carpet too regularly, at the risk of damaging it, or shaking it too violently, which could deform the weft and damage the ends.
Revive colors and shine
To make some rugs brighter and liven up the colors, there is an ancient technique of cleaning the rug with tea leaves rolled up in a clean cloth. The tea can also be replaced by ammonia, white vinegar, or trichloroethylene diluted in water. However, be careful not to wet the carpet: it should be brushed with a barely damp cloth. Remember that this is a superficial cleaning that does not replace washing.
If you need a carpet cleaning professional to help you with this, reach out to us today.
---