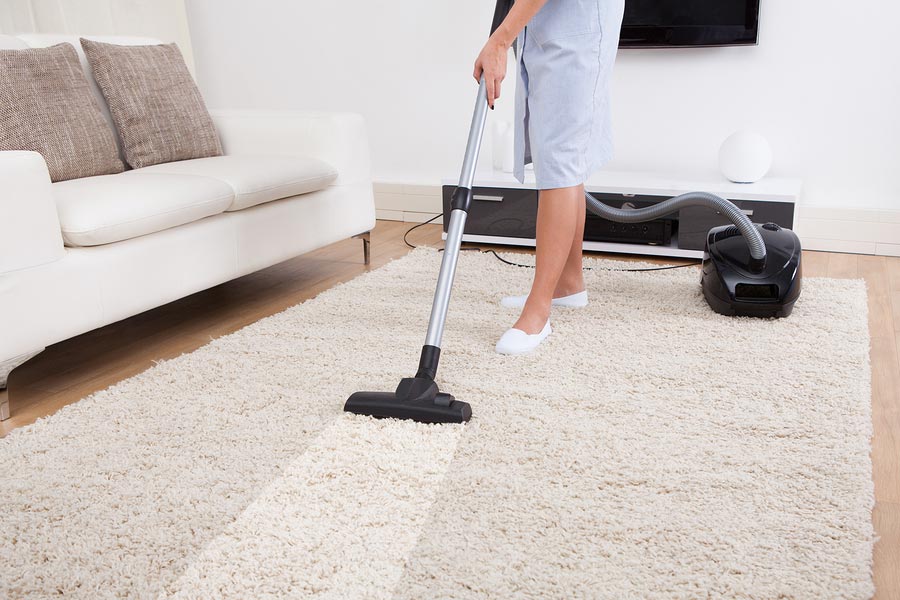 Carpet Cleaning Tricks That Make the Chore Exciting
Carpet cleaning on a weekend when you should be enjoying your leisure with loved ones can be a huge pain in the neck.
That is if you don't know these carpet cleaning tricks I'm about to tell you.
Carpet cleaning tricks (from the pros)
We pass over them almost every moment; they fill with dust and dirt and can pollute the air in the home due to the large number of germs that they can accumulate.
And not only that. A carpet that has not been cared for, becomes caked and frayed, which can cause the occasional home accident.
We have to be careful, so it is worth taking into account these simple tips that will be useful to you when cleaning carpets.
1. Cleaning long-pile carpets
They are very pretty, and funny, and both children and our pets love them.
That is why we must take special care to wash them more frequently and take care that these synthetic threads do not come off.
Our dogs, or smaller children, could eat them and have a serious problem.
This is what we should do to take care of long-pile rugs:
What I need?
How should I do it?
This product is ideal for cleaning, removing germs and disinfecting. Don't be afraid that the vinegar smell will linger after cleaning, because it won't. The moment it dries, the scent will volatilize.
It is not about completely "soaking" the carpet, but about spraying over it. To do this, the first thing we will do is hang it somewhere outdoors, ideal if you have a balcony or terrace. If not, find a room where you can open the windows and hang the rug so it can breathe in.
Hit it with a poker to remove any dust, hair, small items of trash, or dirt that it may have. Next, mix the white vinegar and water in a spray bottle and spray the carpet with it. Then you just have to let it dry. Allow it to breathe for about 3 hours.
2. How to clean a bad smelling carpet
Surely you have at home that older carpet, the one that always gives off an odor that makes the room smell of old age or a neglected home.
Is very annoying. However, there is a remedy that never fails.
What I need?
250 g of salt. The amount is approximate, since ideally you can sprinkle the entire surface of the carpet with common table salt.
How should I do it?
It's interesting to know that salt is great not only for removing "stubborn" odors but also for removing moisture stains. To do this, the first thing we will do is spread the carpet and, as we have indicated before, sprinkle it with salt.
You will have to roll it up little by little so that it is very close together and with hardly any spaces. Let it work for a whole day. Then, you will only have to use the vacuum cleaner to remove all the remains of salt, dirt, and bad smell.
3. How to clean your home rugs quickly
This trick is the simplest of all and one of the most used.
It will be useful to clean the carpets in a few minutes, removing stains, deodorizing, and, in turn, eliminating any germs.
What I need?
How should I do it?
First of all, we must take a series of precautions with this product, since exposure to it can be toxic to the body. Therefore, it is essential that we open the windows so that the room is well ventilated and that we wear a mask and gloves.
Then what we will do is heat the water. It is enough that it is hot, but without burning. Add the ammonia, being careful not to splash yourself, and pour the mixture into a spray bottle.
The next step is very simple: spray this content all over the carpet, then use a brush and carefully scrub the entire surface. Keep leaving the windows open so the fresh air can finish drying the carpet.
Compare the prices of different companies to get the most bang for your buck. Research the company and check their customer reviews. Check with the BBB for the company's local reputation, and don't hire a company who doesn't have a good one.
When your carpet cleaning is complete, ask the company who performed the task for recommendations. The majority of carpet-cleaning companies should be able to provide you with advice on vacuuming and dry your carpets, as well as which stain removers are best. By following this advice, you will keep your carpets looking beautiful for a longer period of time.
If you need to clean your carpet in between professional cleanings, consider using vinegar and warm water. This method is both effective and highly affordable. You should mix equal quantities of warm water and vinegar, pour it on your carpet and scrub with a sponge. You'll be happy with the result.
Ask prospective carpet cleaning companies about the types of deodorizer that they use. Most carpet deodorizers contain baking soda with fragrance. You can save a lot by using some baking soda before hiring a professional carpet cleaner. If you want a fragrance, simply mix some essential oils to the baking soda prior to applying to your carpet.
For creating lists of local companies, talk to the local chamber of commerce. You should also check which companies have a certification and ask about complaints filed by customers. This way, you can choose the best local company.
See what kind of screening process the company has for the employees they hire. You don't need criminals in your home. Reputable companies do a complete background check and will inform you of this. If a company is not forthcoming with this information, move on.
Make sure that you put your houseplants in an area that's separate from the rooms that are getting their carpets cleaned. Many chemicals can be toxic to plants, so, just to be safe, you definitely want to get them out of harm's way. This is not a loss that is covered by insurance, so if you have expensive plants, you should keep this tip in mind.
Follow these simple tips to clean your carpets.
You will see how they look differently and improve the quality of your home.
---