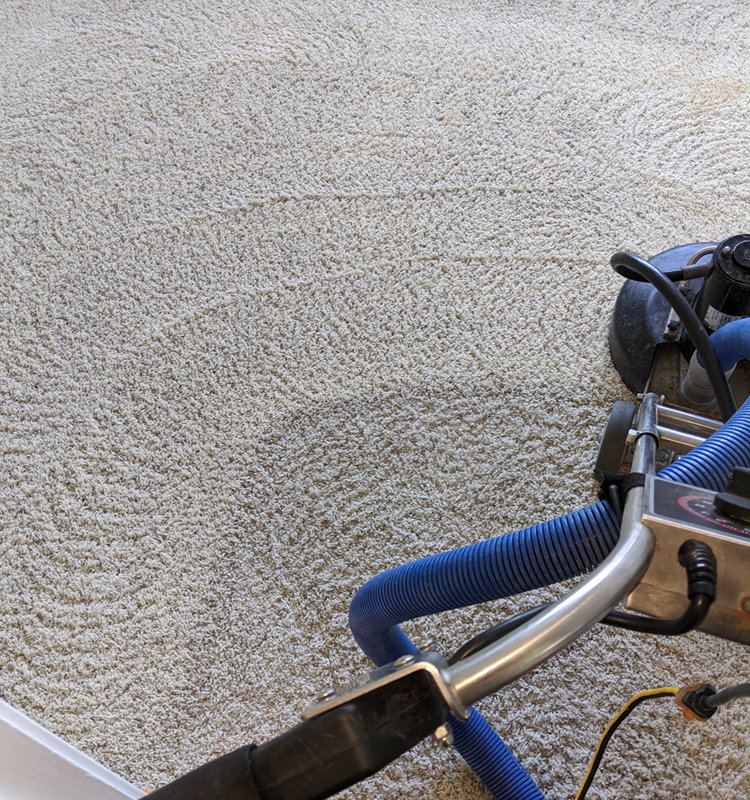 How to Get a Carpet Cleaner During the COVID-19 Pandemic
The pandemic has created extra restrictions in our social lives. We've had to mask our faces, keep 6 feet distance between each other, and stay home way more than we're comfortable with. This is all for our safety, but what will you do when your carpet gets dirty? Let it sit that way because your carpet cleaner can't come over and help you with it?
No, it doesn't have to be so. You can get a carpet cleaner over to your house to help with carpet cleaning services.
We all know that cleaning our carpets comes with more benefits than just controlling allergies, prolonging the life of the carpet, and keeping the home beautiful.
And we also know the seemingly end-of-the-world effects of the pandemic has made it difficult and restrictive to get services such as carpet cleaning services. Does that mean you have to ignore your carpets as they get dirty? Do you have to bear the effects of a dirty carpets? The allergies? Or should you drop down on your knees and break your back cleaning your carpet yourself?
No, you don't have to. Let's find out how.
How to Get a Carpet Cleaner During COVID-19
It is possible to work with a carpet cleaning company during the pandemic. The only difference is that extra precautionary measures will be taken to protect you, your family, your properties, and the carpet cleaning staff.
These are the same precautionary measures prescribed by the CDC. We use these religiously while working with our clients for as long as we are going through this tough time.
Your carpet doesn't have to stay dirty, triggering allergies, and affecting your health. Because our professional carpet cleaning services are still available to you.
Carpet Cleaning Company Hiring Guide
Using a popular product does not make a company any better than anyone else. You need to do some research to make sure they are properly certified. You can simply ask them and then follow up on your own to verify the information.
Before hiring a carpet cleaning company, make sure they actually have an office. You should be able to go to an address if any issues arise. If they have a P.O. box as a business address, you need to find a different company.
Make sure to warn the cleaning company about electrical sockets that are set into the floor. Cleaning them could cause a serious problem. This can damage both your home and their equipment.
After they are done with the cleaning, ask the contractor if they can recommend any tips for carpet care. You can often get valuable advice on how frequently you should vacuum, how long the carpets will take to dry, as well as recommendations for stain removers for future spills or accidents. The advice they give you can help keep your carpet looking great for a long time after the cleaning.
If someone wants to be a professional carpet cleaner, they need to have certification from the IICRC. This certification is widely recognized in the cleaning industry. Particularly if there is a warranty on your carpet, you need to have someone in who knows what they are doing. Your carpet manufacturer may decide to void your warranty if uncertified contractors are performing carpet cleaning services.
More hints on hiring a good Carpet Cleaning service
Your local chamber of commerce and the better business bureau are good resources for finding qualified local carpet cleaners. They will know who is available in your area and they will have a record of any complaints that were filed. This way, you can choose the best local company.
See what kind of screening process the company has for the employees they hire. You don't want any convicted felons entering your home. Quality carpet cleaning services screen their employees and will tell you this. If they hesitate when asked, shop elsewhere for a cleaner.
If you are getting your carpets cleaned to be sure to take all houseplants outside. The chemicals that are used to clean may be harmful to plants, so this should be done as a precaution. It is unlikely a carpet cleaning company will pay for any plants they damage, so being cautious is warranted.
Always have a chemical stain remover, baking soda, vinegar and table salt available to clean up stains immediately. This will make the process of professional cleaning go much smoother down the line. Apply the mixture to the stain, and allow it to soak in for five minutes. Do not apply pressure to the area. The very best results come when a clockwise motion is used to spray.
When you use a professional carpet cleaner, take note of the particular solvents and chemicals they use. Some are more "green" than others, so take time to find the one that matches your greener lifestyle. This can hurt the environment and something that you may want to stay away from.
Got liquid spills on your carpets? If so, then see that they are blotted fast. Use towels to soak up liquid, as much as you can. If the liquid penetrates into your carpet, it will end up being much harder to clean. You might want to try a deep cleaning through a professional carpet cleaning company to really get the stain out.Make sure you read the coupons you want to use. There are sometimes stipulations about services. There is an extra charge for some services. Talk to them first and detail your needs. Ask them to explain the use of the coupon to you in detail. Ask about their current specials that may save more than the coupon.
Since looking at this piece, you now have helpful tips regarding carpet cleaning companies. Keep this information in mind to choose the right company. You should now be able to make an informed decision that gets your home clean without cleaning out your wallet.
---